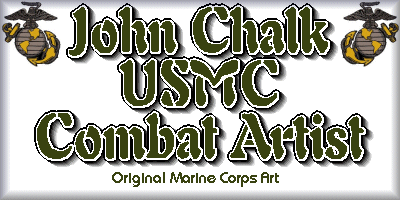 John Chalk
Marine Combat Artist
Click on each button below for a full sized picture, description and price.
1st To Fight The Clasping Hand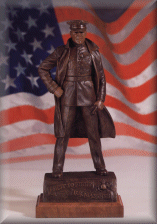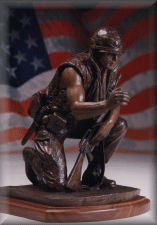 WW II KOREA VIETNAM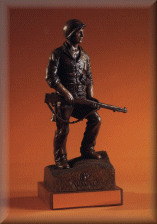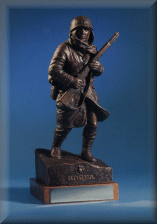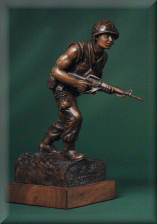 DISCLAIMER: I, PATRICK L. SMITH, AM IN NO WAY AFFILIATED WITH WAR & PEACE, JOHN CHALK, OR RANDY RUDD. I RECEIVE NO COMPENSATION FOR ANY ORDERS PLACED THROUGH THIS WEB SITE. THIS ADVERTISEMENT HAS BEEN PLACED HERE SOLELY TO ASSIST A FELLOW MARINE AND BECAUSE I FEEL JOHN CHALK CAPTURES THE TRUE ESSENCE OF THE MARINE SPIRIT.
Powered by counter.bloke.com